Timothy Harney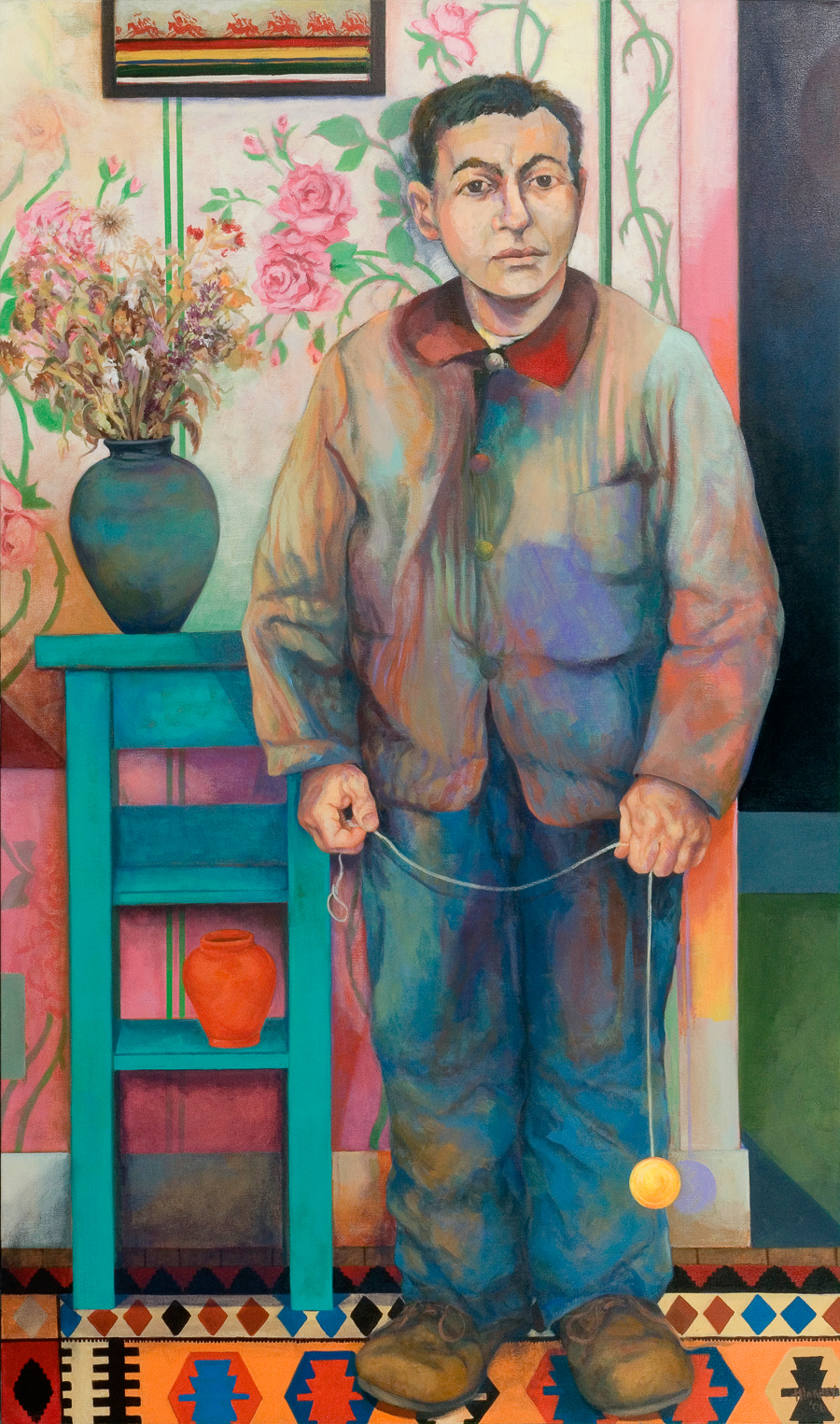 Timothy Harney's emotionally powerful figurative paintings possess an exceptional formal excellence which propels them beyond the particulars of the scene into the universal, where, with mythic gravity, they model and draw forth viewers' emotions and experiences.
Harney also paints, draws, and collages landscapes, still-lifes, and exquisite abstracts following the same formal principles, but without human figures.
All his work possesses carefully balanced and directed colors and forms which fill the canvas or paper to the edge. His figurative subjects are personal, biographical, and invented.
Harney attended UMass Amherst and since the mid-1980s has taught painting and drawing at New England colleges and universities. Since 2001 he has been an Associate Professor at Montserrat College of Art in Beverly MA.
Timothy's Harney's figurative paintings are a form of psychological portraiture. Often the subjects are personally known to the artist or persons from art history which Harney explores imaginatively with a sensitivity and depth achieved through meticulously constructed aesthetic schemes of composition, color, and form, an approach he brings also to still lifes and non-objective collage. Both intimate and universal, Harney's portraits possess a mythical, archetypal gravity.
you tube video: figures are "pilgrims"
Current & Planned
MMA 2023
September 9, 2023
–
October 23, 2023
Your favorite mixed media artists squaring off in an aggregate of rectangles.
Past Solo Exhibitions with Matthew Swift Gallery
Past Group Exhibitions with Matthew Swift Gallery