Pamela Ellis Hawkes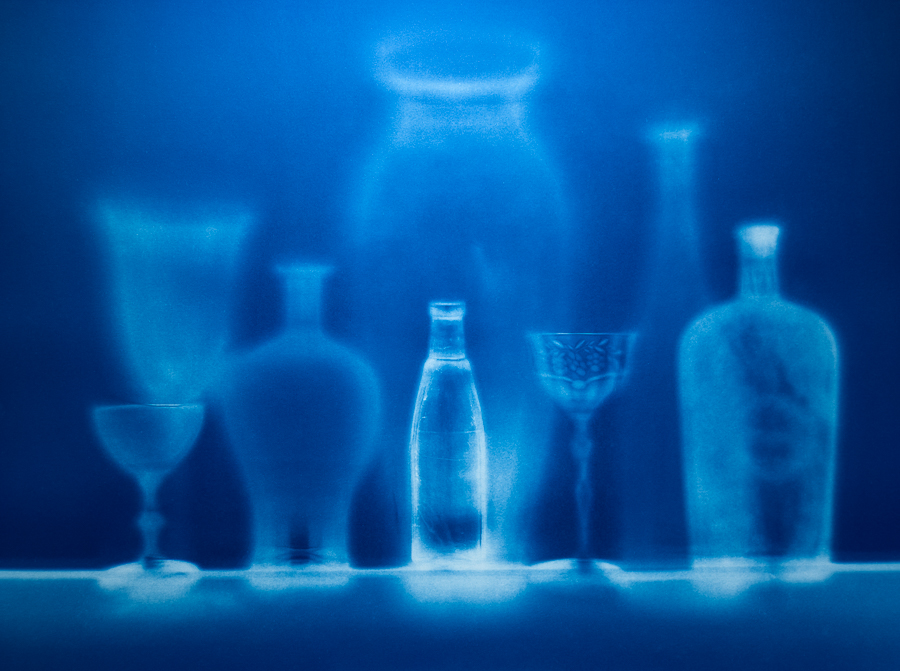 Pamela Ellis Hawkes's innovative photography revitalizes antique traditions of still life painting with a playful contemporary spirit and a keen eye for seductively mysterious beauty.
Her work often exposes viewers' differing expectations from photography and painting, and this surprising parallax illuminates of the changing meanings of artistic images in the visual cultures of the past and the rapidly changing present. One of the magic properties of photographs is that they seem to arrest the relentless transience of human experience. Hawkes work reminds us that artists have shared this aim for centuries, responding to an ageless call to preserve and honor the ephemeral, to fix fleeting shadows and transmute loss into beauty. With wit, deadpan humor, and reverence for all of art, Hawkes's work questions the "persistent illusion" of reality within photographs and extends photography into unexpected dimensions of memory and imagination.
Hawkes worked with Polaroid film for nearly 20 years. In 2008, responding to changing photographic technologies and the increasing prevalence of conventional photographic images, she joined other important contemporary photographers in returning to historical photographic processes to refresh and develop their artistic visions, and she has gone on to explore hybrid mediums, sometimes marvelous in their technical complexity, reflecting the conceptual complexity by which value is attached to images in contemporary society.
Hawkes's photographs are in significant public and private collections including the Addison Gallery of American Art (Andover MA), the Museum of Fine Arts, Houston, the Polaroid Collection, the Wiggin Prints and Drawings Collection of the Boston Public Library, and the Danforth Museum (Framingham MA). Solo exhibitions of her work have been presented at the Houston Center for Photography, Pepper Gallery (Boston), and other galleries in Texas and New England. Her work has been published in Rangefinder, Lenswork, Camera and Darkroom, and other publications.
Past Solo Exhibitions with Matthew Swift Gallery
Past Group Exhibitions with Matthew Swift Gallery